,
In Venice, the canals remain without water: the gondolas lie at the bottom
One of Italy's most touristic cities has attracted worldwide attention due to a spectacular drought that has dried up its canals.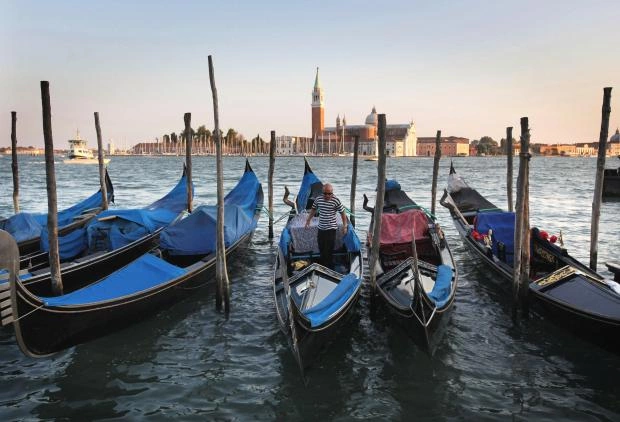 In Venice, gondolas carrying thousands of tourists are stuck aground as low tide makes it impossible to navigate some of the city's canals.
Thousands of tourists choose to travel to Venice for the pleasure so sought after by many - touring the city with its canals aboard a gondola. However, in the last days of February, due to the long low tide, this became impossible: many gondolas got stuck in the mud during one of the periods of the greatest tourist load - the traditional Venice Carnival
The low water level in the canals of Venice is due to a fairly common phenomenon called low tide, and it lasts a little longer than usual. According to the Venice Tide Prediction Center, during the weekend, the most important days of the Venice Carnival, the tide will be between 55 and 60 centimeters.