,
The best beaches in the world in 2023
Discover the winning beaches of the Traveller's Choice Awards.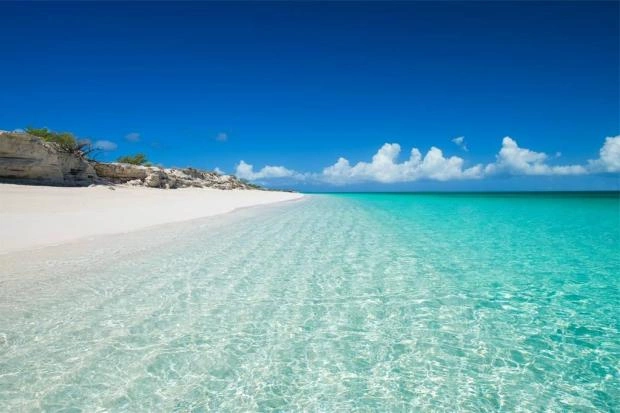 The beauty of these sandy beaches has been remembered by thousands of Tripadvisor users who have named them the best beaches in the world.
BAIA DO SANCHO (Brazil)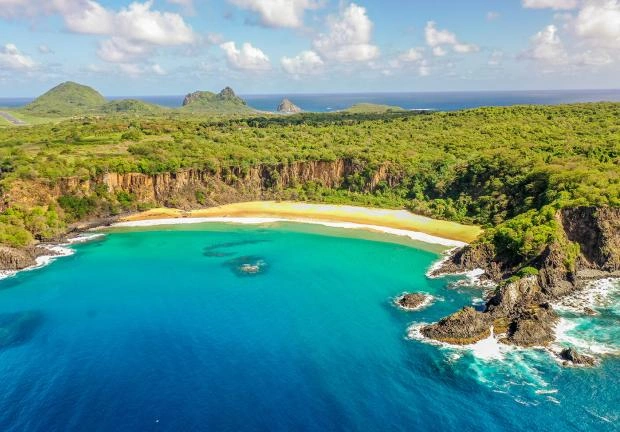 In the state of Pernambuco, Fernando de Noronha, there is a reserve of sea turtles and spinner dolphins. It is also an archipelago that has some of the best diving and surfing in Brazil, with great beaches such as Bahía do Sancho Beach, which offers stunning views of Morro Dois Irmãos, a postcard image of the archipelago. Tripadvisor users called it the perfect beach, highlighting the steep, narrow stairs leading down to the shore between cliffs and its marine life, which is worth admiring both from the sand and from the sea.
EAGLE BEACH (Aruba, Caribbean)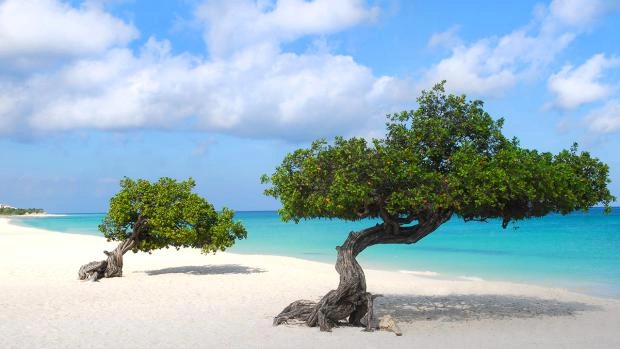 On the small island of Aruba in the Dutch Caribbean, off the coast of Venezuela, there is a beach that is the second most preferred beach by travelers on Tripadvisor. In addition to a spacious white sand arena with crystal clear waters as far as the eye can see, there are picnic areas, lodges for all kinds of water sports, and the island's tree-lined divi divi, which are always leaning in a southwesterly direction due to the winds blowing in these latitudes.
CABLE BEACH (Australia)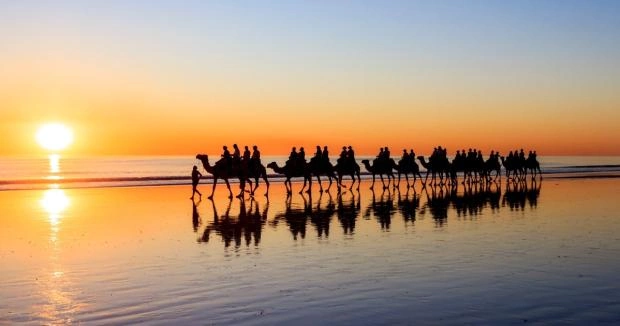 Travelers appreciate this beach in Broome, in the Kimberley region, 22 kilometers long, surrounded by cliffs. No one misses a camel ride on it at dawn or at sunset, Gant Lighthouse, from which you can see dolphins and whales in season, and at low tide you can see dinosaur footprints from 130 million years ago. It owes its name to the telegraph cable that connected North West Australia to the world in 1889.
CABLE BEACH (Iceland)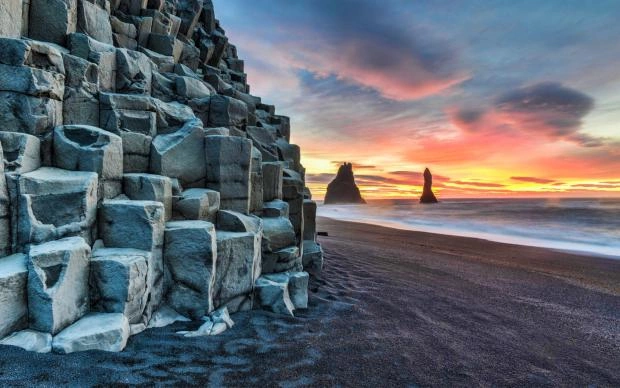 This is Iceland's most unique beach, ranked #1 in Europe's best beaches, and one of the best in the world. A unique beach with volcanic sand in the south of the country, created by three unusual trolls - Reynisdrangurs, who appear in front of him and who, according to mythology, were turned to stone at the first rays of the sun. Be sure to climb the unusual basalt columns that adorn this beautiful enclave near the picturesque town of Vic, where the film Noah was filmed.
GRACE BAY (Turks and Caicos Islands)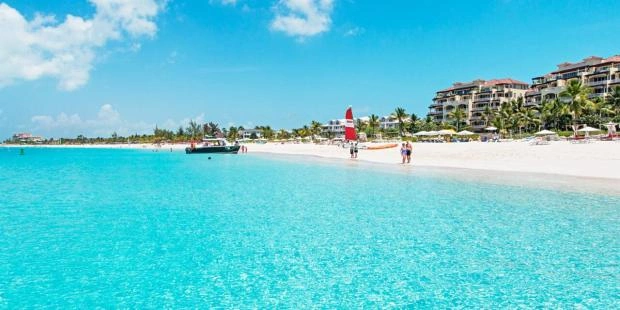 "The water is so crystal clear it's hard to believe it's real, with hundreds of blue-green hues and white-sand beaches," says a traveler who set foot in this British Overseas Territory north of the Caribbean, between Haiti and the Dominican Republic. Located on the third largest island of Provindentiales, part of the Princess Alexandra National Park, this impressive 5km long beach with occasional waves is where divers like to dive into their vast coral reef and sunset lovers will be impressed.